The Eyes of Buddha DVD
A unique blend of Tribal bellydance and Indian Bollywood dance styles makes this dvd rich and culturally rewarding. Shameela brings together Buddhist and Hindu hand mudra's, temple poses, bellydance isolations and funky Tribal moves in 24 combination sets. With names such as Kundalini Serpent, Flaming Lotus, Dharma Chakra and Mandala Spin, your dance journey unites with your inner journey of discovery and self expression.
…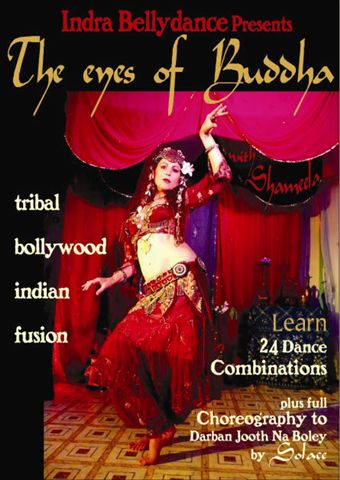 Price includes: $20.00 DVD plus $6.00 postage and handling for Australia; $12.00 postage and handling  for the World.